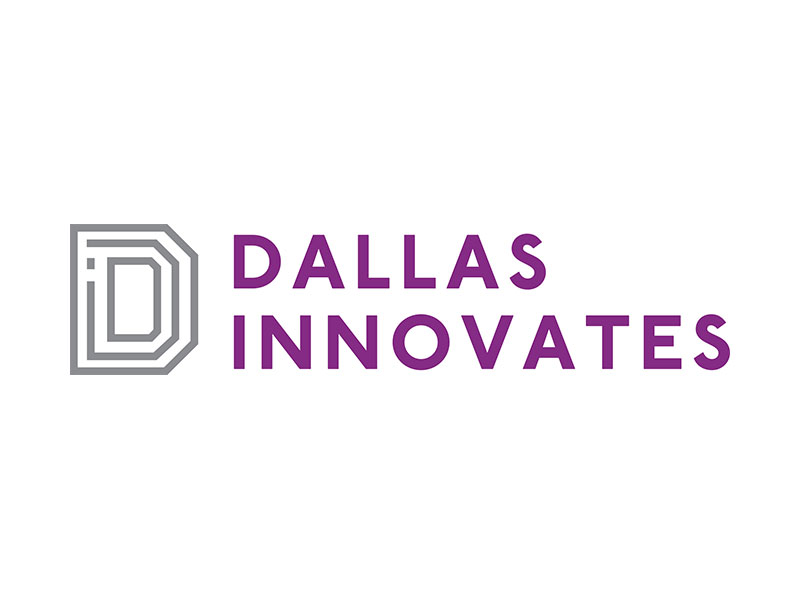 Dallas-based DocSynk is at a major turning point. The healthcare AI startup has landed key industry partnerships, worked on scaling its team, and is on its way toward Series A funding. That, combined with the COVID-19 pandemic, led to a rebranding: FelixHealthcare.AI.
"As we gear up for growth after completing five years, I felt that it was important to reaffirm our commitment to the vision that drives us—make the healthcare experience happy and fulfilling for all stakeholders," Founder and CEO Vaidyanatha Siva told Dallas Innovates. "We feel that it is even more important and timely, given the general despondency due to the COVID-19 pandemic and its devastating economic fallout. This name better represents what we do, as compared to DocSynk."
DocSynk—now FelixHealthcare.AI—has a patented AI healthcare engine that uses machine and deep learning to assist healthcare organizations in transforming their processes. The goal is to improve financial and clinical outcomes.
Felix's technology encompasses everything from clinical care to revenue cycle management to population health. The tech can create plans for patients to prevent or delay symptoms, while managing business functions of healthcare organizations and enabling customers to handle jobs like rescheduling appointments.
The platform's use cases are transformative, all designed around having a positive impact in healthcare.
With the announcement comes a total rebranding and new website. Siva says three key changes accompany the change to FelixHealthcare.AI: a growth push, engineering team, and version 3.0.
Siva expects to have 15 active customers and 40 data scientists, big data engineers, and data visualization experts on the company's offshore team by the end of the calendar year. He also predicts having a general availability release of the product platform's third version by the end of the year.
"Our goal is to be profitable and on a fast growth trajectory this year," he says. "If we meet our goals, then we will position ourselves for a growth round in Q1 of 2021."
The COVID-19 effect
As for coronavirus, Siva calls it a "mixed bag" for the company.
"The liquidity crunch is forcing more discipline on us. That is, on balance, a good thing," he says. "The legendary Andy Grove summed it just right: 'Only the paranoid survive.' If we focus on the essentials, and are paranoid about excelling at what we do, we will come out on the other side much stronger."
Some done deal operations were pushed back, but the team remains optimistic. Siva plans to hunker down for the rest of the year, then "execute with maniacal focus."
He does point out two clear positives that have come out of the healthcare crisis.
"We have significantly better access to a motivated and talented engineering pool," Siva says. "We also see strong demand for specific solutions (such as Payor Protection and Cash Flow+), which help our customers conserve cash. In addition, Cash Flow+, which allows for automation of certain RCM back office processes, is a strong solution for the disaster recovery and business continuity planning that the boards of our clients are looking for.
FelixHealthcare.AI saw rapid adoption of AI-driven platforms to make operations more efficient during the pandemic, along with gaps in the healthcare system.
That's why Felix says it saw an "opportunity to improve all facets of the healthcare experience using its technology, industry advisor expertise and rapid concept-to-results approach."
"We want to upend the status quo. We want to change the dreary interactions that most of us face with healthcare. We want healthcare outcomes to be 'successful,'" Siva says. "Moreover, we want the journey to be 'happy' for all stakeholders."
The Latin word Felix can be translated to happy, lucky, blessed, successful, or fruitful, Siva says. With the slogan to Make Healthcare Better, FelixHealthcare.AI enables a "successful outcome" and a "happy experience" for stakeholders, all through its healthcare AI platform.
FelixHealthcare.AI outlined how each entity will be affected:
For the patients: with our ability to provide advanced warning for early onset of disease or preventable admission, we can potentially change a health trajectory.
For physicians and other care providers: a leading reason for clinicians' burnout is the administrative burden and the precious time it takes away from meaningful conversation with their patients.  Our AI engine encapsulates all of the alerts, test results and other data to truly add to the patient care process.
Healthcare back-office: reduce the repetitive tasks that can make the workdays blend all together and allow for more action-oriented behavior to improve the patient experience.  
For industry: regain lost dollars and put them towards actual patient care, whether it's taking care of those whose financial situations translate to early death/chronic health issue or enhancing cutting-edge medical research programs.
About DocSynk—now FelixHealthcare.AI
FelixHealthcare.AI's tech is already being used by some of the largest healthcare systems, including accountable care organizations, healthcare providers, population health platforms, and revenue cycle management platforms.
Siva founded the company as DocSynk in 2015 to apply deep learning technologies to very specific healthcare problems and drive outsize, real-world results. In November, he and his team were chosen, along with Lightbeam Health Solutions, to participate in the CMS Artificial Intelligence Health Outcomes Challenge. In January, Siva won Startup Innovator of the Year when Dallas Innovates and D CEO magazine teamed up to present The Innovation Awards 2020.
In March, the FelixHealthcare.AI team announced two big moves. It signed a flagship customer for its Revenue Cycle Management product Cash Flow Manager and added Prabhakar Reddy as an operating partner and board member.
It also received bridge funding from Colosseum Group, a Chicago-based private equity firm, and before that raised $1 million in a seed round of funding from Dallas-based Naya Ventures. Siva says the team is still on track toward a Series A, but the timeline is now pushed out.
"The goal is to approach this from a much stronger position than earlier envisaged. In that sense, it is a change for the better," he says. "As they say, necessity is the mother of invention. We are hunkering down, watching spend very closely, acquiring top talent (now's the time), aggressively pursuing opportunities that directly save our customers costs or help them with BCP/DR during COVID-19, while strengthening our balance sheet."